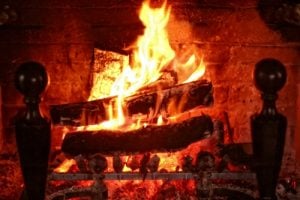 Looking for some books to fill the void of lengthy winter evenings? Some stories that might ease their way into your head and gradually enrich your life?
If you're willing to have a few platitudes challenged and brave enough to encounter characters who pulse and vibrate and occasionally erupt with life, you might consider spending time with the works of Jim Harrison.
Harrison, 76, is well acquainted with life in northern climes. Born in Michigan, he's spent much of his life in the Upper Peninsula, and several of his novels are set there, or in areas of equally skimpy population. His characters tend to be rural by birth and try to accommodate themselves to both the natural and the civilized world, surrounded by man-made perplexities but trying to live honestly and with as much compassion as they're able.
Critics have compared Harrison's work to that of both Faulkner and Hemingway. His matter-of-fact acceptance of natural forces and the passions and addictions which assail human beings, coupled with his poetic descriptions of wild creatures and the quicksilver changes of northern weather, cast an almost hypnotic spell upon the reader and lead to moments of laughter and wry delight. You can't read him and not be moved. Like the late Minnesota novelist Frederick Manfred, Harrison has been described by others as "a force of nature."
Though famous for fiction, Harrison has published many volumes of poetry, and claims poetry suffuses everything he writes. His work is drawn from influences as diverse as the Russian modernist Sergei Yesenin (Letters to Yesenin, 1973), Zen Buddhism (After Ikkyu and Other Poems, 1996), and the American-English traditions of nature-writing leading back through Wordsworth (Saving Daylight, 2006). In his most recent collection of poetry (In Search of Small Gods, 2009), he writes almost exclusively of the natural world, and lists dogs, fish, and birds as some of his scaled-down deities.
His early books of fiction include Wolf: A False Memoir (1971), A Good Day to Die (1973), and Farmer (1976). His first novellas were published in 1979 under the title Legends of the Fall, later made into an Academy Award–winning film. Through the years Harrison has scripted or co-written many other films, including Cold Feet (1989), Revenge (1990) starring Kevin Costner, and Wolf (1994) featuring Jack Nicholson.
After writing several additional collections of novellas and the novels Warlock (1981) and Sundog (1984), Harrison published what may be his most famous novel, Dalva, in 1988. Dalva is a complex story of a woman's search for the son she had given up for adoption and for the boy's father, and through the device of a diary written by Dalva's Civil War–era grandfather, the book deals vividly with the destruction of the way of life of the Plains Indian. It was followed by a sequel ten years later titled The Road Home, which also takes place in Nebraska, and, like all of Harrison's books, explores the effect specific landscapes have upon the people living there.
Harrison's most recent novels are all set in the U.P. True North (2004) deals with the effects of alcoholism upon a once-proud and respected family, and the efforts of a son trying to atone for the evils of his war-damaged father. Returning to Earth (2007) revisits the same characters thirty years later. The English Major (2008) and The Great Leader (2011) examine the particular strains and potential adventures awaiting the newly retired, including the joy and chaos that accompany late-in-life stirrings of love and flashes of enlightenment.
If you haven't yet sampled Jim Harrison's work, a major treat awaits you.