Like millions of other Americans, my wife and I enjoy feeding birds. Given the fact that we live in the woods and have accidentally also found ourselves feeding bears, we long ago ceased stocking our feeders once spring has arrived and our furry neighbors have awakened. But from late fall through winter, we keep a steady supply of cracked corn, thistle seed, and black sunflower seed on the feeders on our terrace, along with slabs of suet for the woodpeckers. Over the years, after many experiments, the furniture in the outdoor restaurant...
read more
  Many years ago a family of chipmunks moved into our house. Not the house proper, of course; nothing like that. Instead they took residency under the stone-and-concrete walkway leading from the front door out to the attached screened porch.  When we built the house, decades ago, I'd had visions of installing a modest waterway that started in a fountain in the flower garden west of the porch and ran under the walkway to a recirculating pool out on the adjoining terrace, and deliberately left a space beneath the walkway to accommodate the...
read more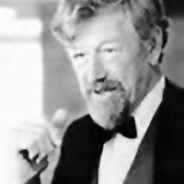 Recently I had the honor of addressing a roomful of people interested in writing. As part of the address, I talked about the novelist Frederick Manfred, an excerpt of which follows. It's been several years since Frederick Manfred died, and I for one still mourn his passing. Author of the classic Lord Grizzly and 31 other novels, Manfred was a Minnesota legend. In his youth he moved to New York City with dreams of literary fame and fortune. The wisdom of the time said you had to live in the Big Apple in order to succeed. But Manfred...
read more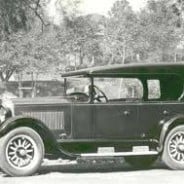 Some months ago grandson Jack, then 7, asked me to tell him something about "the old days." When I asked him what he meant by that, he said, "You know. Something old-fashioned. When things were different than they are now." Casting about for a recollection that might fit the bill, I hit upon the winter a friend and I spent horse logging, cutting firewood off a Potlatch permit and skidding the trees with a horse named Maude, a Belgian mare that weighed some 1500 pounds. Jack listened, spellbound, as I described the snarl of the chainsaws and...
read more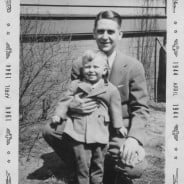 When I was a callow young fellow and knew a lot more than I know now, someone told me that character and fate were pretty much the same thing. Instead of fate crashing down on you from the outside, it supposedly grew from within the seeds of your own character. Naturally, I scoffed at that. What young person wouldn't? It seemed absurd. Fate was something that befell you; good or bad, it simply happened, like getting the mumps or winning a lottery. But I have come to change my view, and find myself increasingly in sympathy with the...
read more