Craig Nagel
For the past thirty years readers of the Lake Country Echo in north-central Minnesota have enjoyed the bi-weekly column by Craig Nagel called "The Cracker Barrel."
His essays have been photocopied and sent to friends, cut out and taped to the wall or stuck on the refrigerator door, read aloud at various meetings, reprinted in area newsletters and, on occasion, praised or damned in letters to the editor.
Fred's Way is a coming-of-age novel about a young man torn between going off to college to become an ordained Lutheran pastor or staying home in Chicago to marry his high school sweetheart. It resonates with the agony of someone trying desperately—and often comically—to find his role in a society that refuses to fit his innocent expectations.
The central character, Fred Hansen, is at root a mystic, alive to the wonder and glory of life. Like a latter-day Don Quixote, he's never quite in synch with what others call reality…
My website is up and running!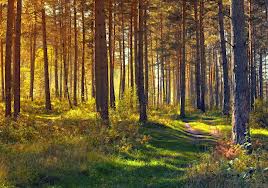 For much of the past two years, I've been working on writing a memoir about boyhood. The work has not proceeded smoothly, but rather by fits and starts. A scene here, a character there, now and then a recollected incident, followed by a week or two of maddening...
 "The image of the spiritual founding of America that generations of Americans have grown up with was created, oddly enough, by a poet who lived two centuries after the event in a country three thousand miles away. Her name was Felicia Dorothea Hemans and she was not...